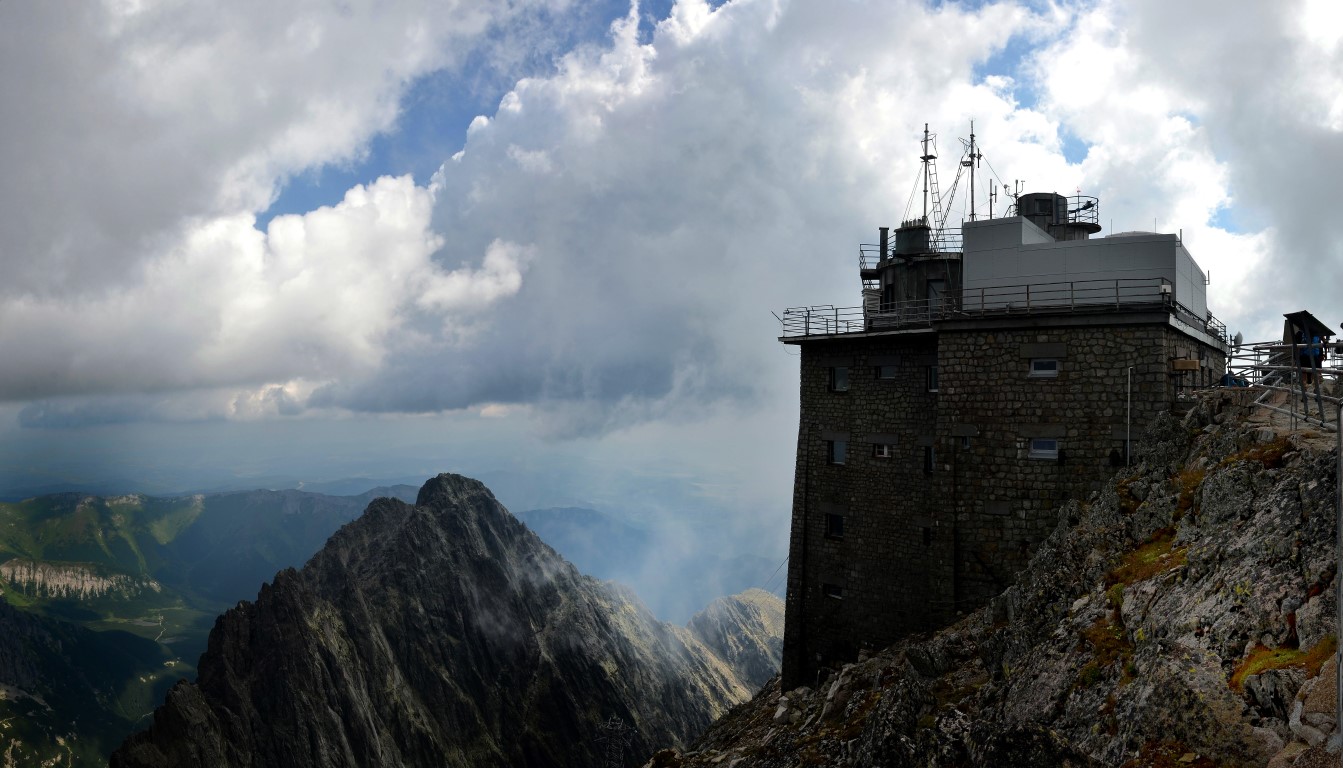 Skalnaté pleso (5 minutes walk) is a mountain lake created by glacier and it is one of the most visited place in High Tatras. In the surrounding there are cable car stations for Tatranská Lomnica (888 m.a.s.l.) and Lomnický štít (2 634 m.a.s.l.). Lomnický štít is the second highest peak in High Tatras. Near by straight under Lomnický štít kids can get to know the nature of High Tatras in the area called Wilderness of Tatras. Integral part of cable car building is observation tower and art museum Encián.
Inseparable part of the valley are 2 observatories. Observatory near Skalnaté pleso is dedicated to night sky observation and the one at Lomnický štít is one of 3 specialized workstations in the world dealing with observation of our nearest star – the sun. Few minutes from the hut there is chairlift to Lomnické sedlo (2 634 m.a.s.l.) from where leads the highest and longest ski slope in Tatras. From December and sometimes even untill beginig of May whole valley changes into biggest ski resort in Hight Tatras.
Whole valley is dominated by the range of peaks Lomnický, Kežmarský and Huncovský štít. There are no officially marked tourist hiking trails leading there but it is possible to get there with the professional mountain guide.
Other attractions in our region:
https://www.poliankovo.sk/en/digital-gallery/
https://www.tricklandia.sk/en/home-en/
https://www.sherpacaffe.sk/sherpa-muzeum/
https://www.lesytanap.sk/sk/pre-navstevnikov/muzeum-tanapu/
https://www.vt.sk/en/activities/event/tatra-temple-of-ice-19/20
https://chodnikkorunamistromov.sk/en/#
https://visitkezmarok.sk/?lang=en
https://www.termalnekupalisko.com/en/
https://www.vysoketatry.sk/informacne-kancelarie.html